Blvd Co is an e-commerce store that specializes in selling modular couches. The couches are made up of single person seats that are designed to be moved and configured to fit your space. Consumers are able to buy single couch pieces or choose from a variety of configurations listed on the website.
Role:   
UX/UI Designer
Project Goal:
Redesign the product page for both mobile and desktop to better
                                  reflect the product information and features i.e. functions, dimensions.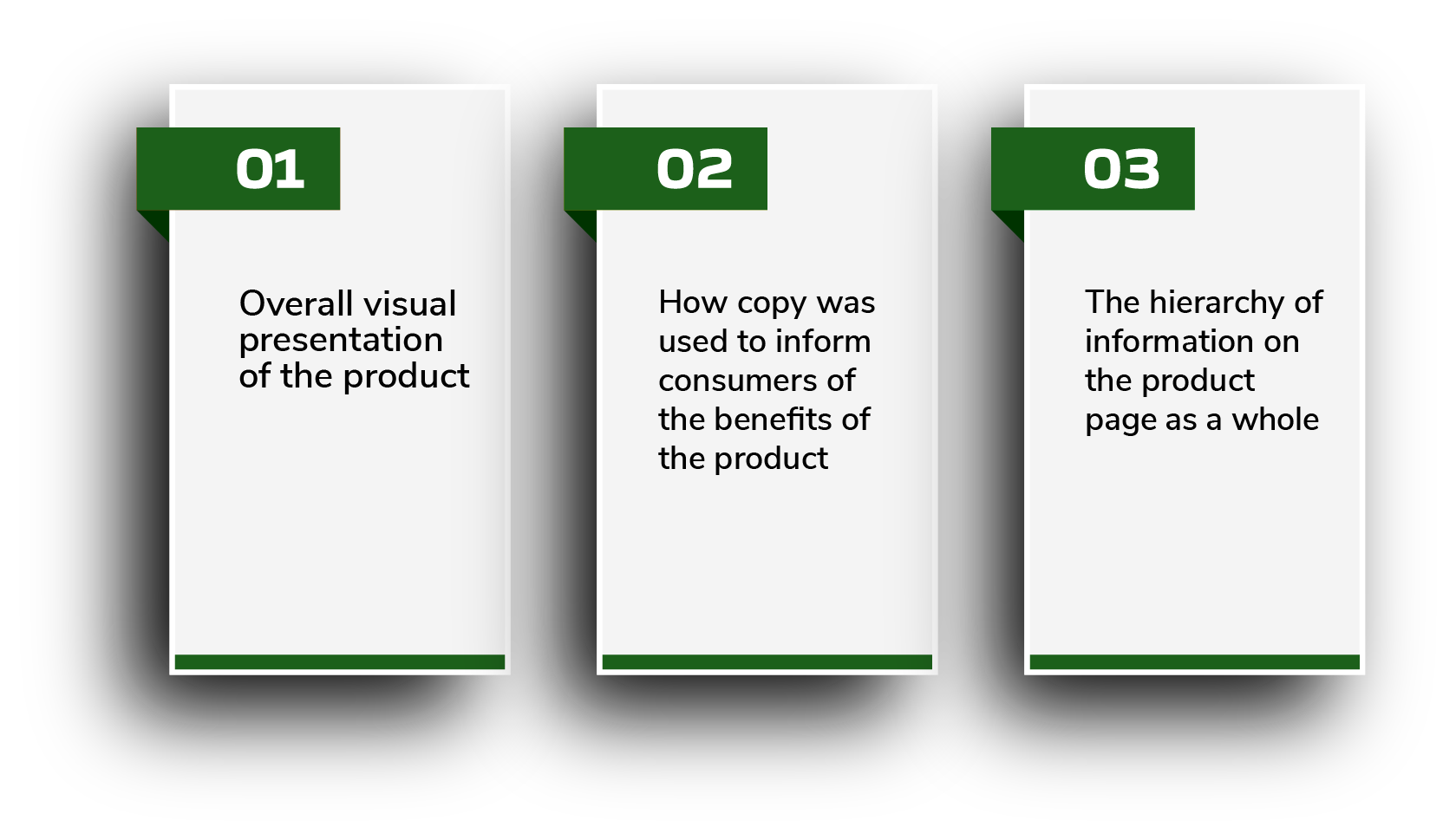 During an interview, I was able to identify key points that would influence a consumer's decision. Some of those points were: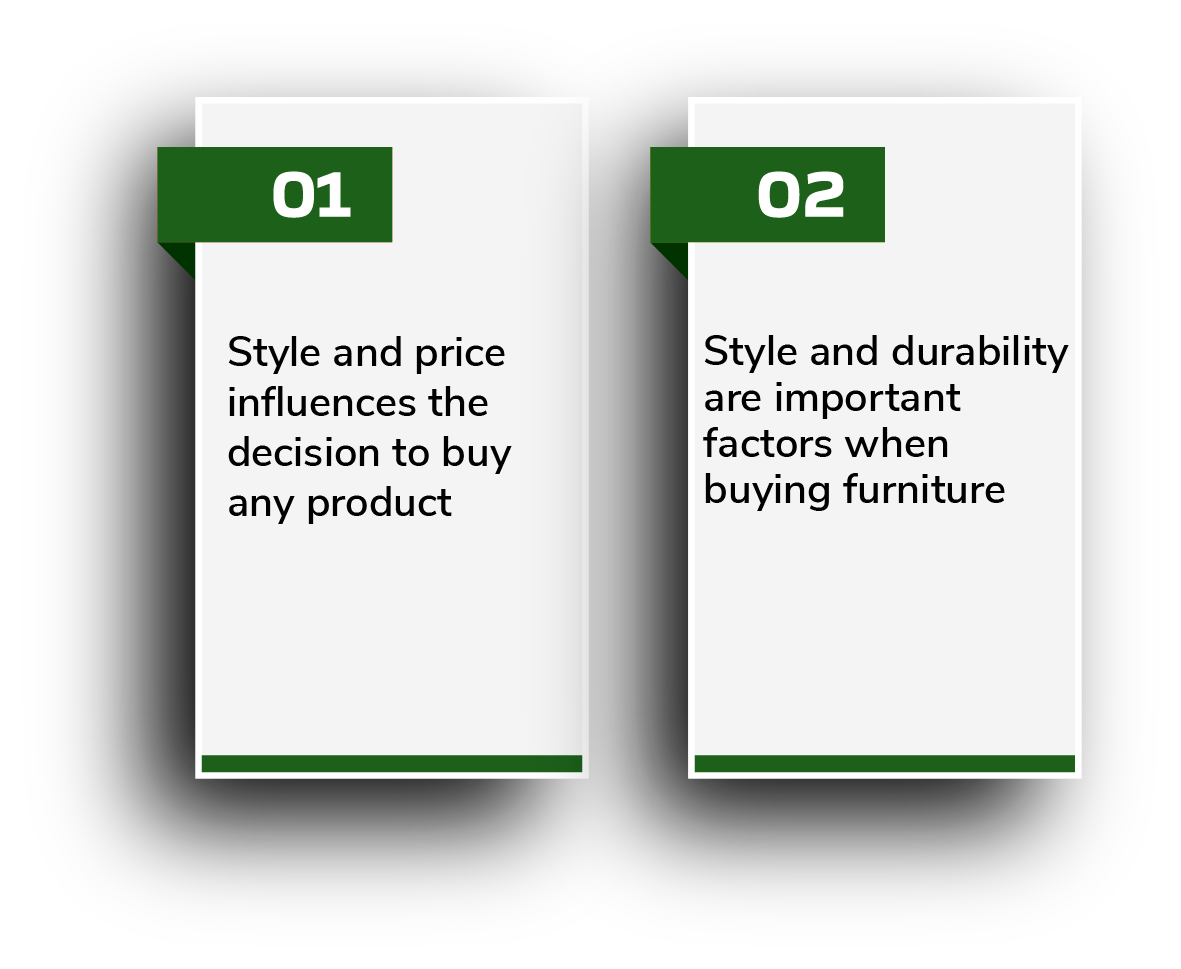 Usability Test
In addition to these points, I showed the user the then current version of the Blvd Co. product page. Some things that I found were:
​​​​​​​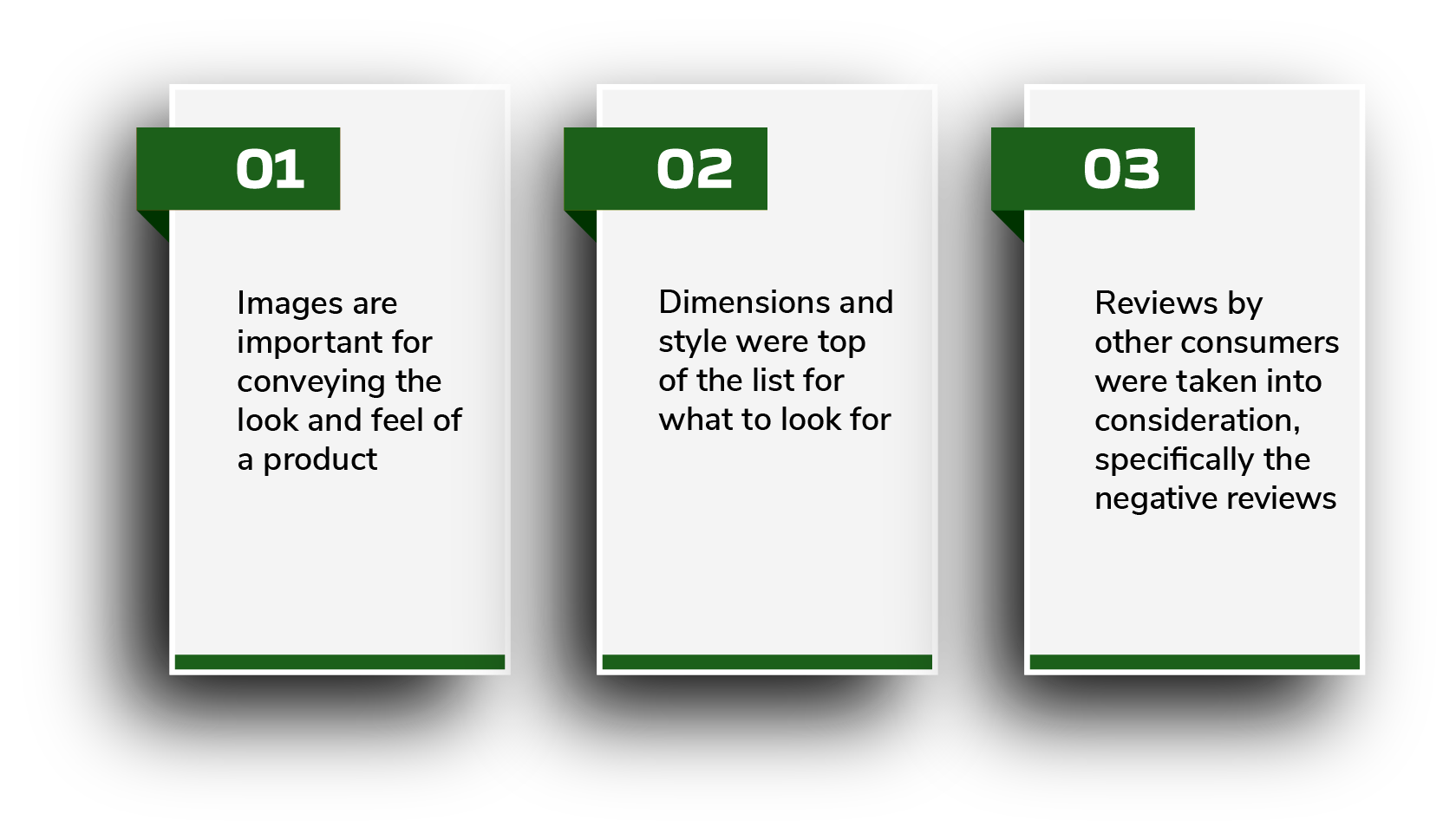 The 'Sofas' page on the website listed various items with different names. At first glance, they appear to be different couch models. However, the images depicted the formations created by the modular couch parts and not what the final product looked like.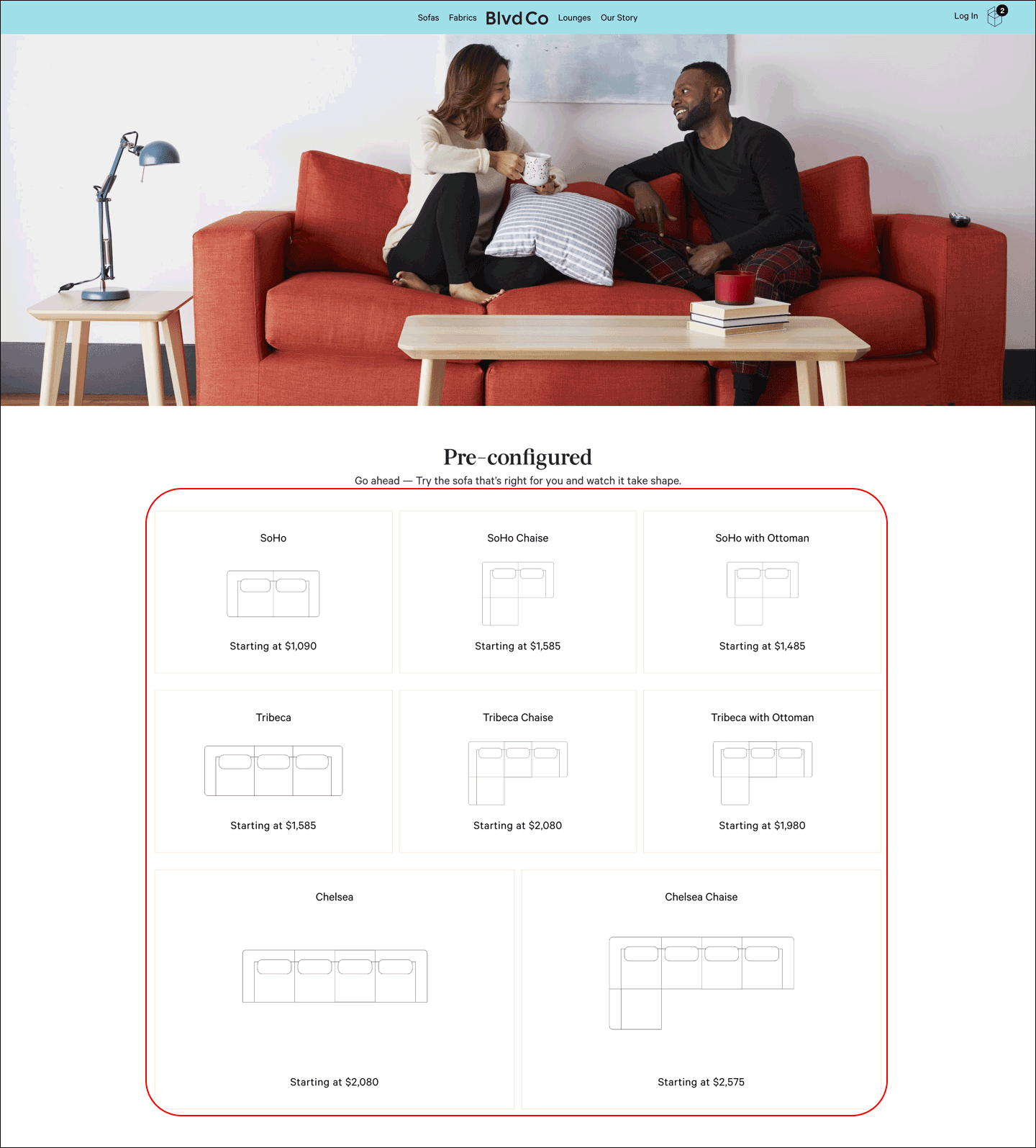 Insight #2
Seeing actual people interacting with the product influences the decision to buy. It allows users to see the product in use when they are not able to do so themselve
s.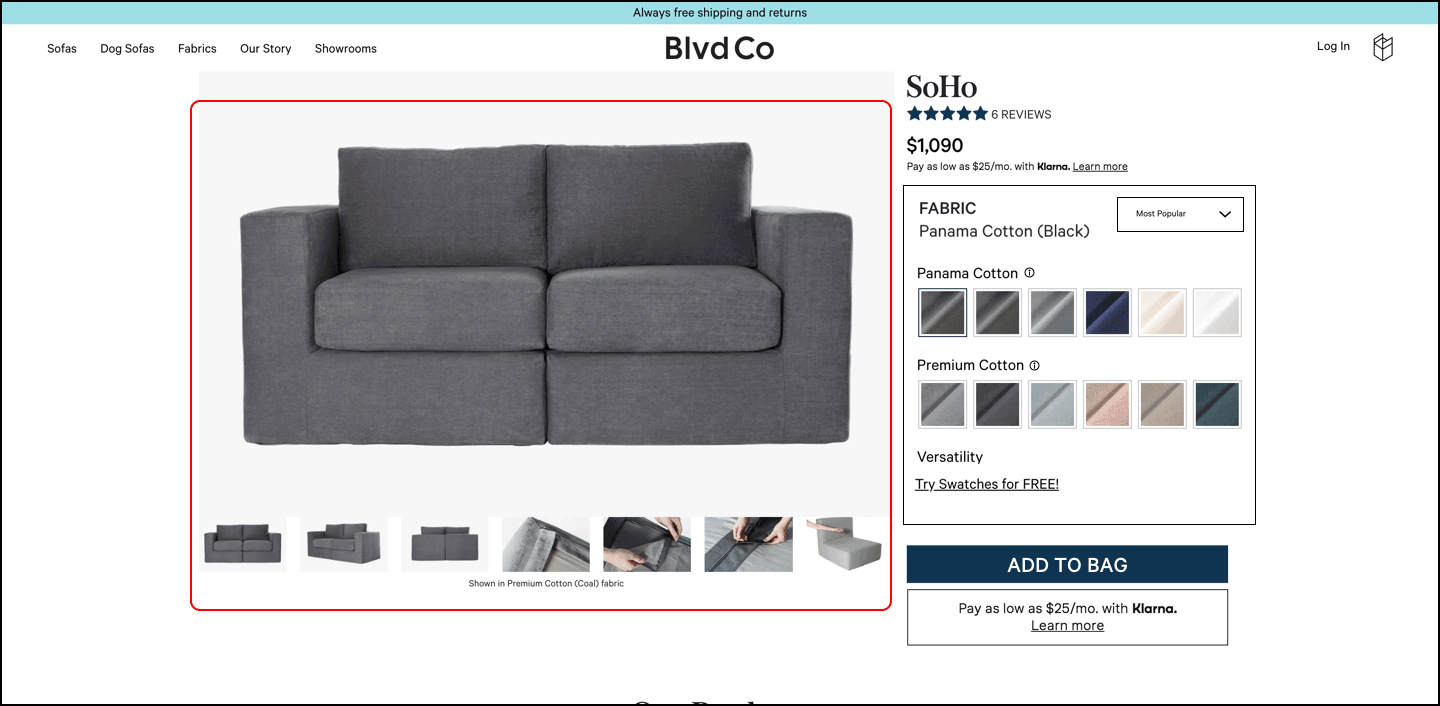 Insight #3
The names of the colors were hard to understand because of how they were labeled and categorized under the color menu. It was hard for the user to distinguish the look of the material based on the icon used to represent each color.
I also did an A/B test with this user of the two competitor sites: Campaign and Burrow. This was specifically to reinforce the previous insights and give me a clear direction to go in.
Campaign was chosen as the preferred site because it presented a lot of strong visuals of the product, its functions, features, and showcasing what it looks like in effect.
For my design, I focused entirely on directing the attention on the product:
​​​​​​​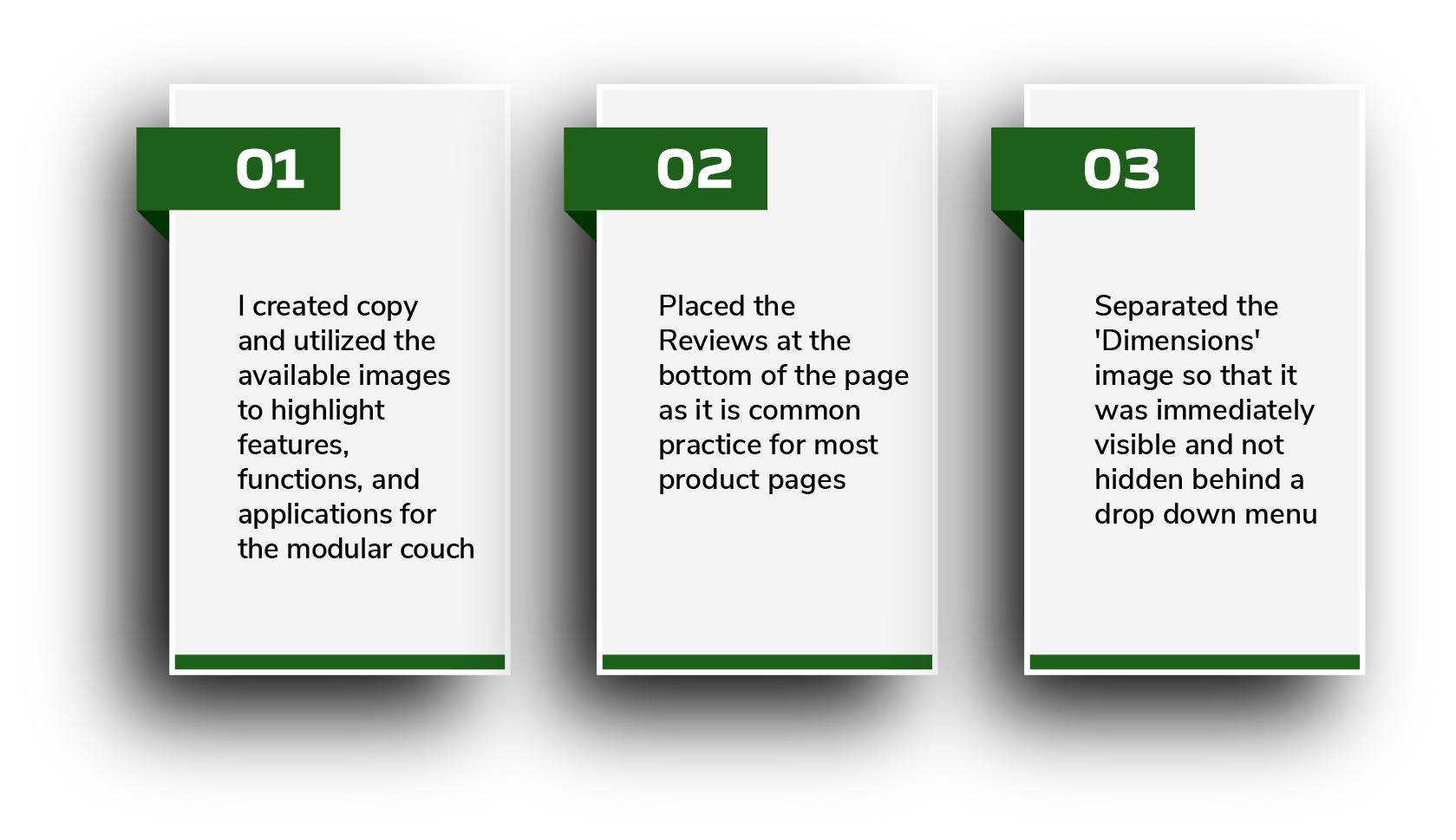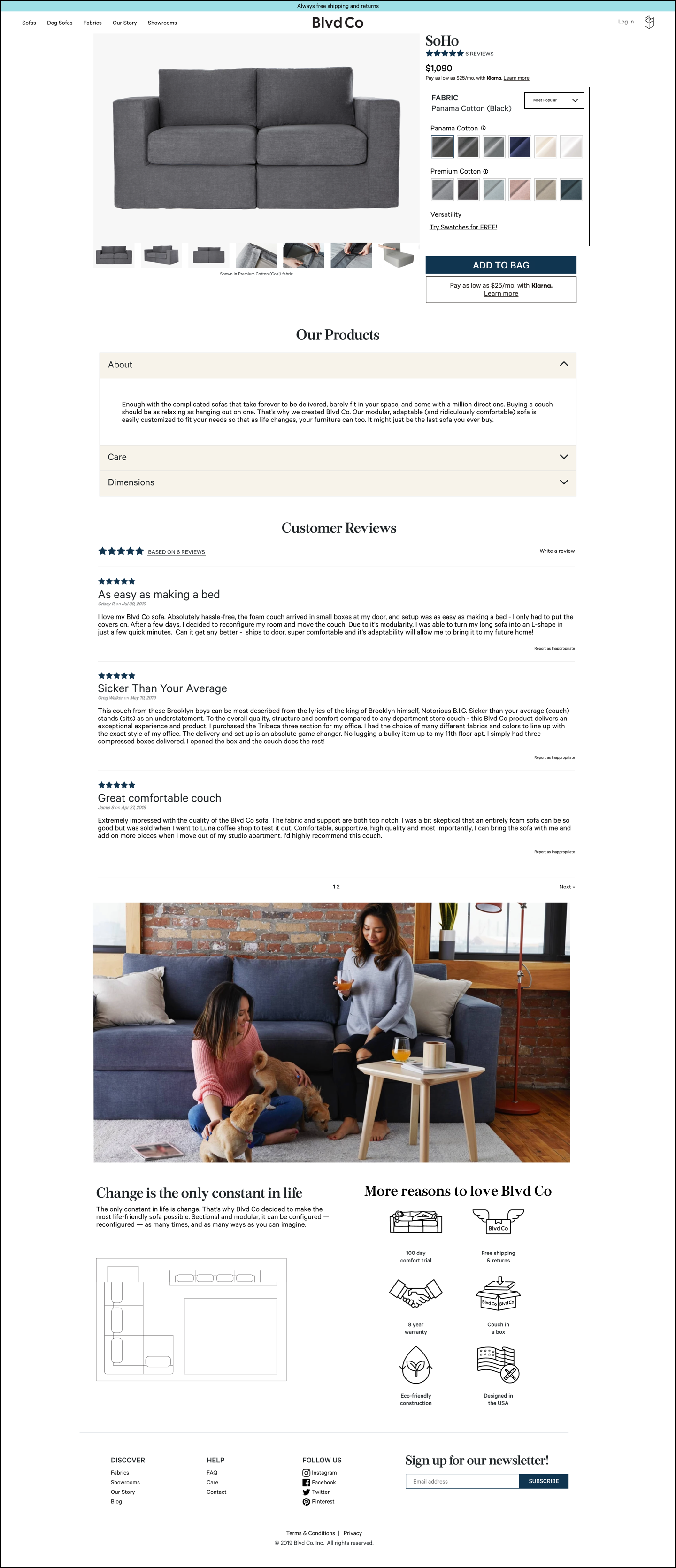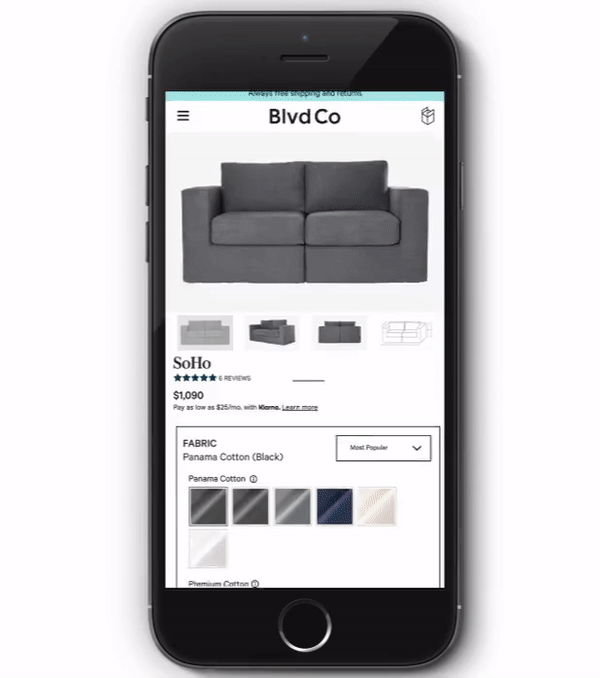 I exited this project after delivering this update. 
My design suggestions were utilized by Blvd Co and can be seen on the

current version

of their website.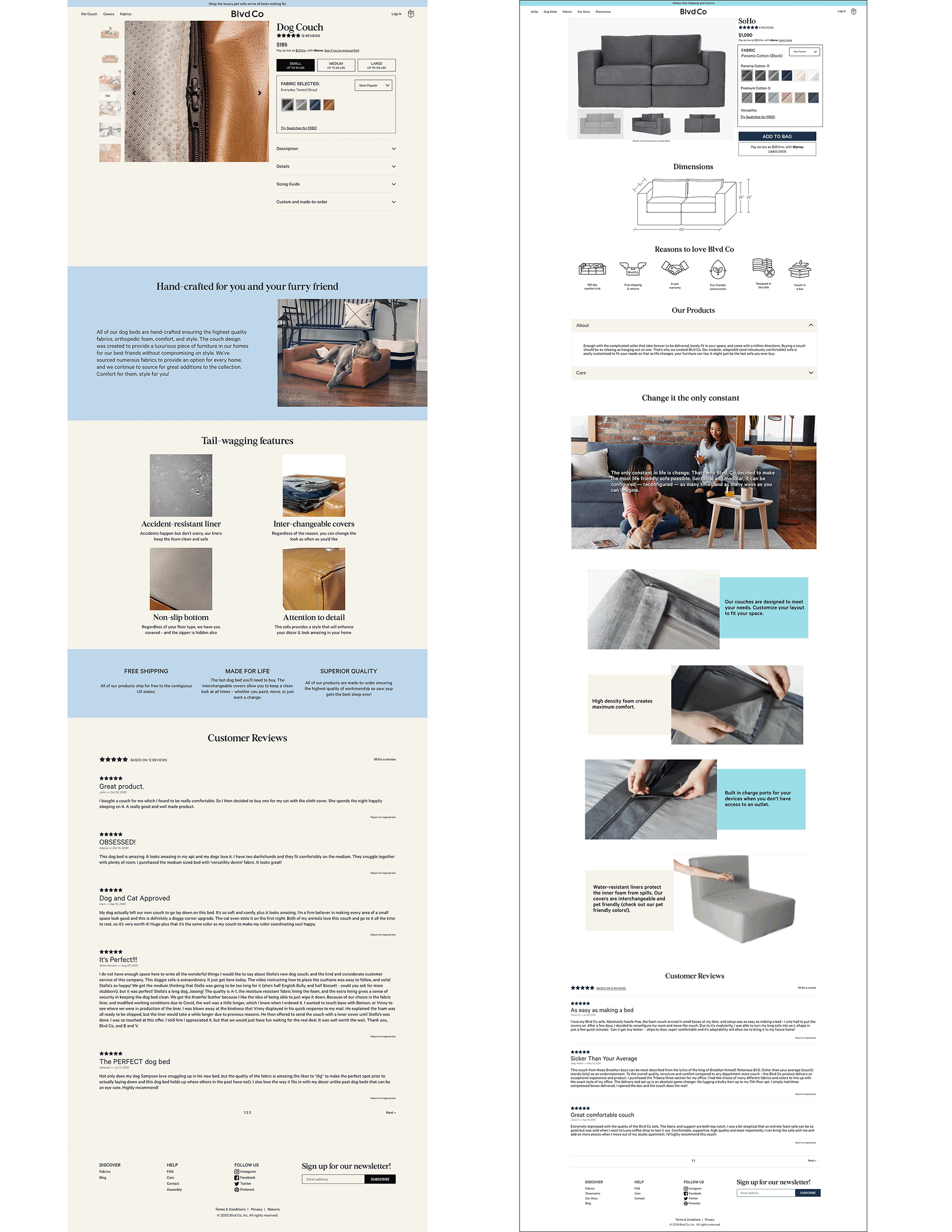 If I were to continue this redesign I would:
• Test the changes I made to see if I made any improvements in highlighting the product
• I would turn my focus towards the organization of the colors for the couches on the product pages